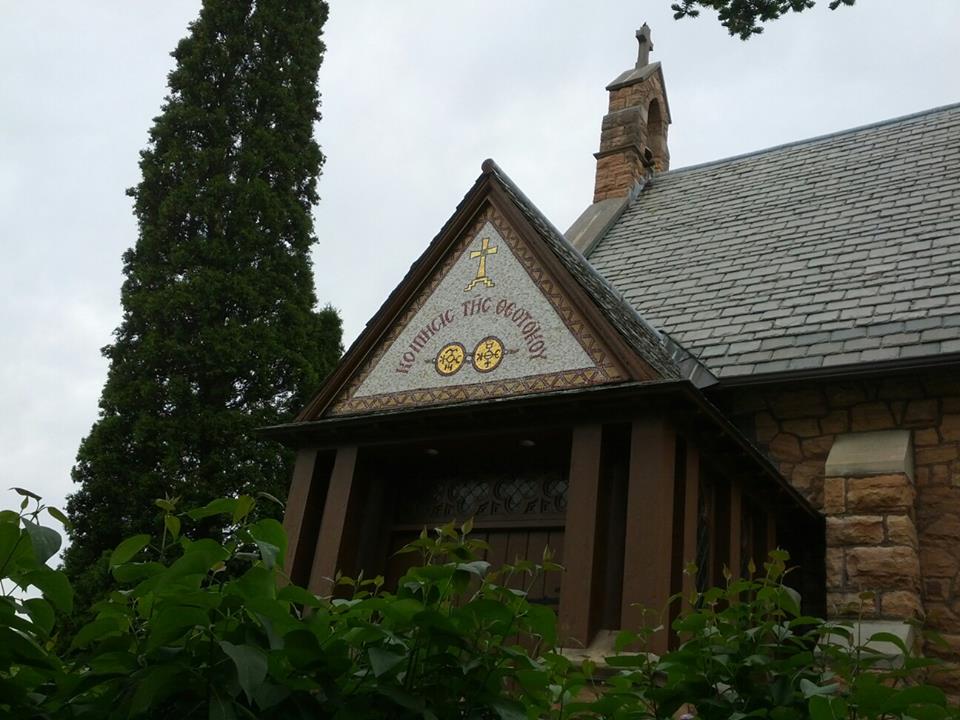 "Welcome one another, therefore, just as Christ has welcomed you, for the glory of God." - Romans 15:7
Welcome!
The Dormition of the Mother of God Greek Orthodox Church in Burlington Vermont is a "pan-Orthodox" parish, having parishioners from many different Orthodox backgrounds, and others who have chosen Orthodoxy as their faith.
Services are sung in English and Greek and besides hymnals in the pews, the words of the changing hymns of the day are provided, encouraging everyone to participate in worship.

We enjoy working with one another for the benefit of our parish. Our annual Greek Festival is held on the last Sunday of July, and we have mini Greek food fests in the fall (usually the second Saturday in November) and a spring fest the day before Western Easter. In addition, the parish hosts other events throughout the year.
Join us for worship and stay for the coffee hour fellowship after the Liturgy. For a current list of services please visit the Services and Events section We look forward to meeting you.
Services Schedule
Our main worship service every Sunday morning is the Divine Liturgy at 10:00 AM followed by a fellowship coffee hour in our community center. The Orthodox Church offers us other opportunities for worshipping together, such as:
Saturdays: Great Vespers: 5:00 PM
Sundays: Orthros (Matins): 9:00 AM | Divine Liturgy: 10:00 AM
Weekdays: Daily Vespers: 5:30 PM on Wednesday | Small Paraklesis: 6:00 PM on Friday
The regularly scheduled services are subject to change for feastdays or other activities. For information on feastday services or other activities in the parish, please check our parish calendar.